While using your web browser to visit other users, you may come across embedded videos that you really want to preserve. Websites typically embed videos from YouTube, Vimeo, Dailymotion, and a few more well-known sites.
To save such videos on your PC or smartphone, you must utilize a URL Video downloader. With URLs or online video downloaders, you may effortlessly download videos from websites and free video hosting services.
These online video downloaders make it simple to download videos from major video-sharing websites like YouTube, Instagram, TikTok, Vimeo, Dailymotion, and others. So, if you're looking for the greatest URL video downloading alternatives, you've come to the perfect place.
10 Best Free Online Video Downloaders
We've included a handful of the top free internet URL video downloaders below. To access these websites and download your favorite videos, all you need is a web browser. So, let's get started.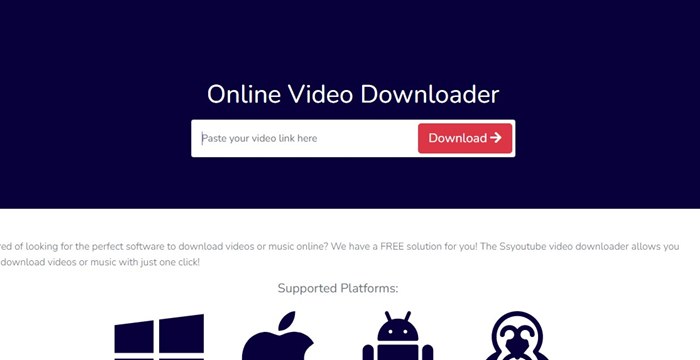 ssyoutube is a service that allows you to download videos from TikTok, YouTube, Instagram, Facebook, and Twitter.
The site is quite popular, and you may download videos from any compatible site. ssyoutube gets high-quality videos in MP4 format from your favorite video-sharing sites.
It even lets you download videos in SD, HD, FullHD, 2K, and 4K resolutions. In terms of compatibility, ssyoutube works flawlessly on all chromium-based web browsers.
Try Savefrom if you're looking for free and simple URL video downloaders. Savefrom is a well-known internet video download service that has been in operation for many years.
Savefrom allows you to download videos from sites such as Vimeo, YouTube, Facebook, Twitter, and Instagram. The video downloader is completely free to use and has no file download limitations.
SaveFrom.net Helper is a Chrome addon that works in conjunction with the online video downloader. The plugin enables you to download videos with a single click.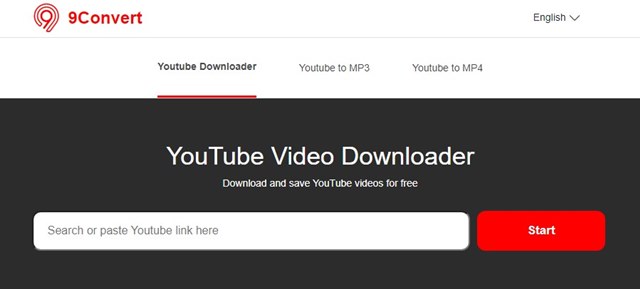 9Convert and ssyoutube have a lot in common. It has a similar user experience as YouTube, except it only supports YouTube. This implies that you can only use it to download videos from YouTube.
The service is completely free to use, and there are no limits on downloading video files. To utilize this website, you must paste the YouTube video link into the search area.
9Convert will immediately retrieve the video and provide you the choice to download it in 720p or 1080p. Overall, 9Convert is a fantastic online YouTube video downloader available right now.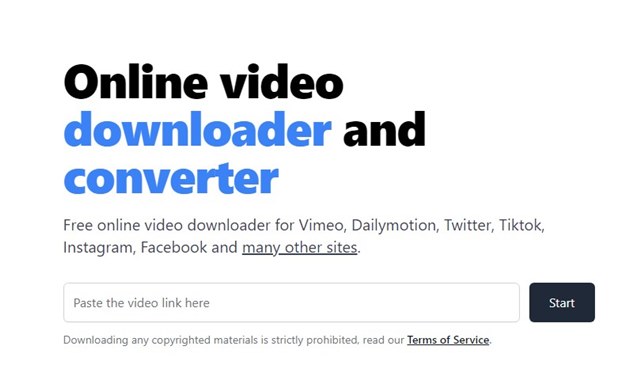 SavetheVideo is one of the best free URL video downloaders on the market, supporting a broad variety of video sources.
It can download videos from Facebook, Instagram, YouTube, TikTok, Dailymotion, and other sites. SavetheVideo, unlike the other sites on the list, is absolutely free and supports over 100+ different video sites.
SavetheVideo also provides a Chrome extension that allows you to download videos with a single click.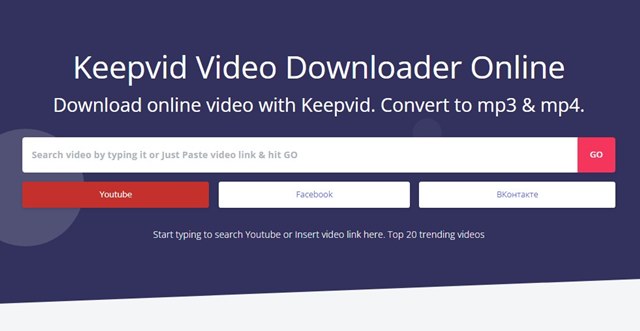 Keepvid Video Downloader, which supports over 100 different video websites, is arguably the greatest online video download website on the list.
Keepvid Video Downloader allows you to download video and music from websites like as YouTube, Vimeo, Facebook, Dailymotion, TikTok, Instagram, Twitter, Twitch, and many more.
The site's user interface is simple, and there are no limits on downloading video files. Our basically implies that you can use this website to download an infinite number of videos.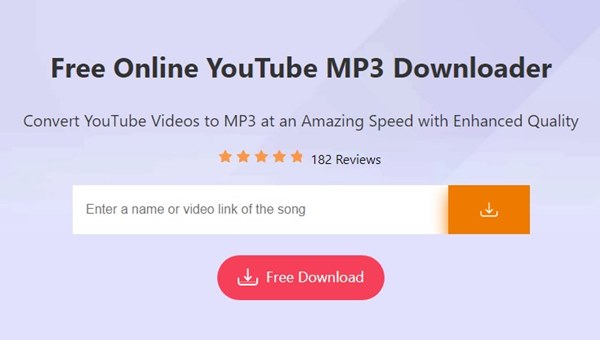 Acethinker is a simple online video downloader that allows you to download any video from any website safely and securely.
To utilize Acethinker in a web browser, copy the video link and enter it into Acethinker's URL box.
Acethinker will get the download from your URL and present you with the choice to save the movie within a few seconds. Acethinker is compatible with Twitter, TikTok, Dailymotion, Vimeo, iFunny, Streamable, and other platforms.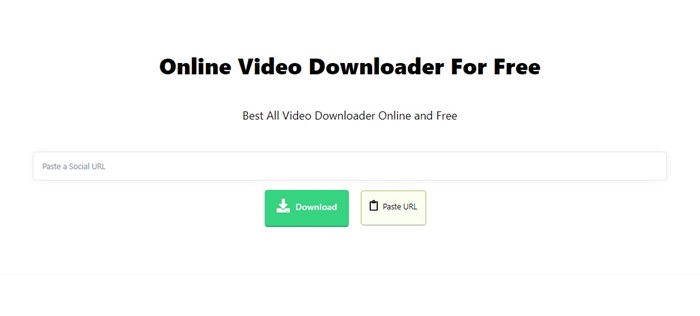 GiveFastLink is the finest all-in-one video downloader available online, and it is entirely free to use. To download videos, you do not need to register with the site because it is completely free.
The website allows you to download high-quality videos from the internet in MP4 format. You may also use it to download solely MP3 music files from the internet.
GiveFastLink now supports over 50 video sites, including YouTube, Vimeo, and Dailymotion. Overall, GiveFastLink is a fantastic free online video downloader that you can use right now.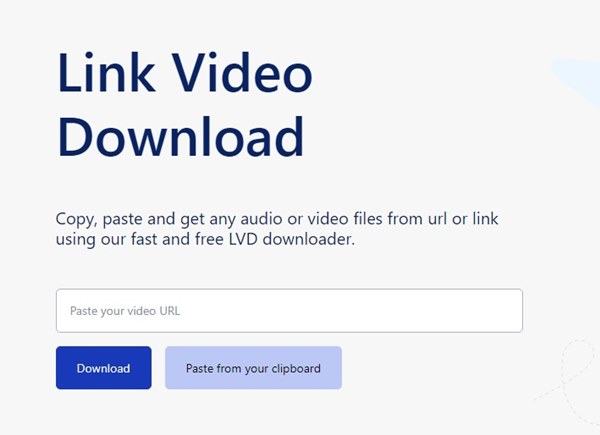 Although Link Video is not as well-known as the other services on our list, it is still one of the greatest free link downloaders, converters, and generating tools accessible on the internet.
Link Video allows you to download movies, music, and video files from a variety of video providers. It can even download videos from prominent social media platforms like Facebook and Instagram.
To download videos with Link Video, copy the video URL and paste it into the video URL area in Link Video. Once completed, the site will immediately retrieve the video and offer download alternatives.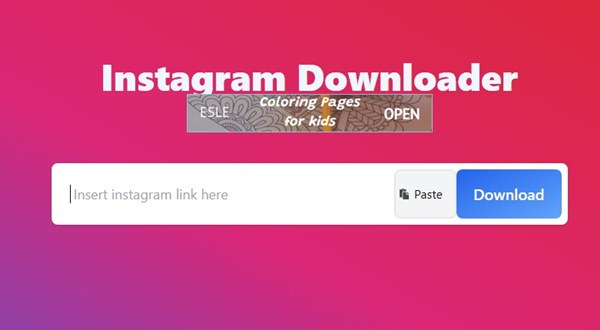 If you're looking for a free online Instagram video downloader, iGram could be the finest option. The site solely supports Instagram and allows you to download videos, stories, and other media.
The website even allows you to download Instagram photographs. To utilize this site, copy the URL of the Instagram post and paste it into the URL area on iGram.
The online tool will retrieve the URL and provide you the opportunity to download it. It provides numerous high-quality possibilities; you may choose the one that best meets your requirements.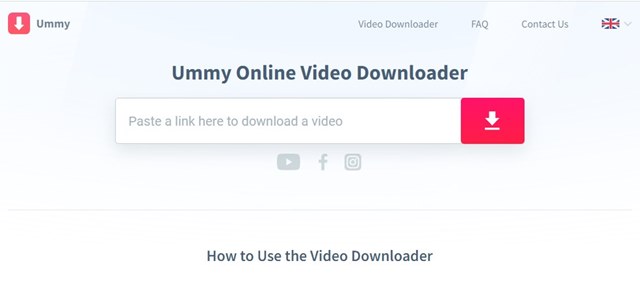 Ummy Online Video Downloader is the greatest free URL video download tool for saving videos from a variety of sources.
You may effortlessly download videos from YouTube, Facebook, Instagram, Twitter, Vimeo, VK, Dailymotion, and a few other websites with Ummy Online Video Downloader.
You may use it from any operating system because it is a browser-based video downloader. The site is also quite responsive, allowing you to use a mobile web browser to view it.
So, these are the greatest free internet video downloaders available right now. Please let us know if you know of any other internet video downloaders in the comments section below.